Horace Emery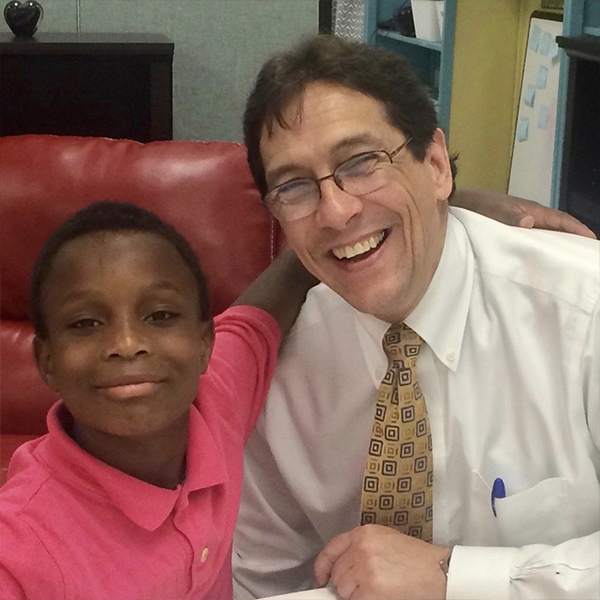 When Josiah was in the fourth grade his teacher let me know that he was having a terrible day when I arrived. She told Josiah he could have his visit with me, but he could not go outside or play games because he had to work on an assignment that he had not done.
When I tried to get him focused on the assignment, he was quite agitated and he said he wasn't going to - and threw his pencil.
I told him in a quiet voice that we needed to get started on the assignment, but that first he needed to let me give him a hug, because he really needed one.
Luckily, he did, and the tears just started to flow. Once he regained his composure, we started on the assignment. It was a fairly long assignment, but he completed it, just in time to catch his bus.
And he picked up the thrown pencil while we were leaving the Elevator Area.